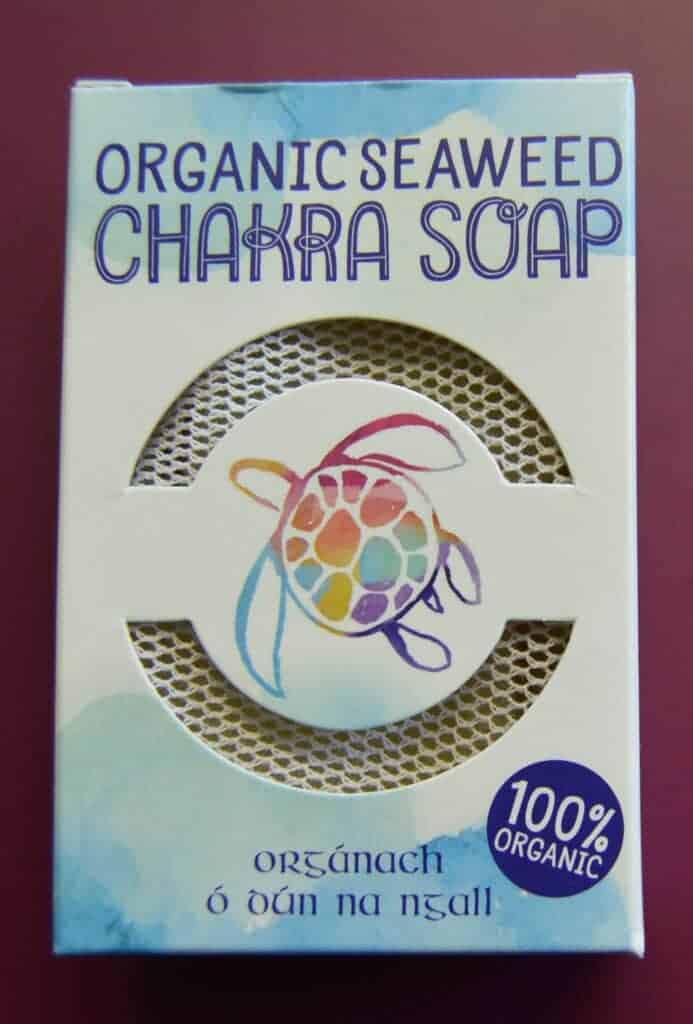 Try a moisturizing seaweed soap able to exfoliate your skin at the same time
Welcome to AlgAran, we produce here in Donegal a range of organic Seaweed Products. Our products include seaweed, sea vegetables, cosmetics, soaps and remedies for health and beauty. We offer unbeatable prices across our entire product collection so shopping at AlgAran is excellent value for money. 
Preserving the ocean and marine life is our passion; we take the utmost care to meticulously hand harvest seaweed in Muckross Head, Co. Donegal. Our team continually carries out analyses to ensure that every seaweed product we sell is safe and healthy to eat or use. To discover more about our seaweed soap products, head over to the AlgAran online store today. 
An Insight into our Products
Here at AlgAran, we sell a range of organic seaweed soaps. One of the most popular seaweed soaps we sell is the Organic Seaweed Chakra soaps in hemp bags in an array of colours from violet, indigo and blue to green, yellow and red. Our soaps are packed in a hemp fabric bag which has a gentle exfoliating action and antimicrobial properties. It is perfect for regular use with fresh water.
Each of our different colours offers a different oil as an ingredient. We also sell another organic seaweed soap product. This 80g product is 100% organic seaweed and is full of organic vegetable oils, seaweed powder and pure essential oils. It is available in different shapes and colours. Visit the AlgAran website to explore our whole collection of products.
What other Products do we Sell?
In addition to our seaweed soap product, we also sell a range of organic seaweed cosmetics. These include organic seaweed shampoo for itchy scalps. We also sell a cleansing lotion, a deodorising foot oil, a skin softening body lotion, a massage oil and more. There are products for every need and requirement within our collection.
What's more, we provide superb value for money as there are competitive prices on all of our products. If you would like to browse through our extensive range of seaweed-related products, then please visit the AlgAran website. We guarantee quality, durability and reliability in all our products. We source and supply the very best materials to make our seaweed products, so you can be confident that we've paid attention to detail and first-level care.
Would you Like to get in Touch with AlgAran?
If you have any questions regarding our seaweed soap, then please do not hesitate to contact us today. Feel free to call us on +00353 (0) 74 9730773. Our team is on-hand to answer all of your questions, provide you with further information on our products and discuss your personal product needs in more depth.

Email us at info@algaran.com and one of our friendly team members will reply to your enquiry as quickly as possible. Meanwhile, head over to the AlgAran website to take a look at our extensive collection of seaweed-based products.