Vegetarian And Vegan Recipes
Penne All'Arrabbiata With Dulse (Palmaria Palmata)
Seaweed recipes
Saute the garlic, Dulse flakes and red pepper in the olive oil. Saute, stirring, for about 3 minutes; do not brown garlic.7
Put the tomatoes in a blender and liquefy them.
Stir into the garlic mixture. Simmer, stirring, until sauce is slightly reduced and thickened, (about 20 minutes). Season with salt to taste.
Cook the penne in plenty of boiling salted water until al dente (about 10 minutes); drain. Toss with the sauce and sprinkle with parsley.
1 Tbs olive oil
2 tsp Garlic, finely minced
1 – 1½ tsp Dried red pepper
¼ cup Dulse flakes
1 can tomatoes (28 oz can)
Salt
8 oz Penne
2 tbs parsley, chopped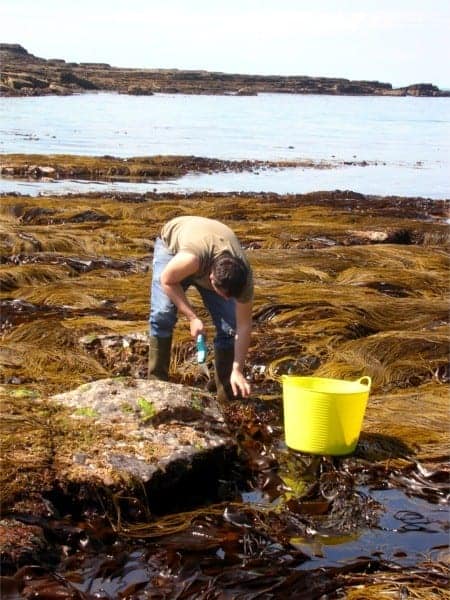 Pepper And Kombu (Laminaria Digitata) Sauce
This salsa adds both flavour and colour to main dishes.
Preheat broiler and lightly brush baking tray with olive oil. On the tray place the whole peppers and Kombu, previously soaked in cold water.
Broil peppers, and Kombu turning every 5 minutes for about 15 minutes.
Transfer the mix to bowl and cover with a plate. Let it cool for 45 minutes and retain the released juices.
Peel peppers and remove and discard seeds and stems. Mince the mix and return to bowl. Stir in remaining ingredients, and adjust salt and cayenne to taste.
Serve cold or at room temperature. Store in tightly sealed jar in refrigerator.
Chopped Kombu, 1 tsp full
Olive oil
lb red, yellow or orange bell peppers
1/2 tsp minced garlic
tsp malt vinegar
tbs fresh lemon juice
tsp sugar
1/2 tsp salt, or to taste
Cayenne to taste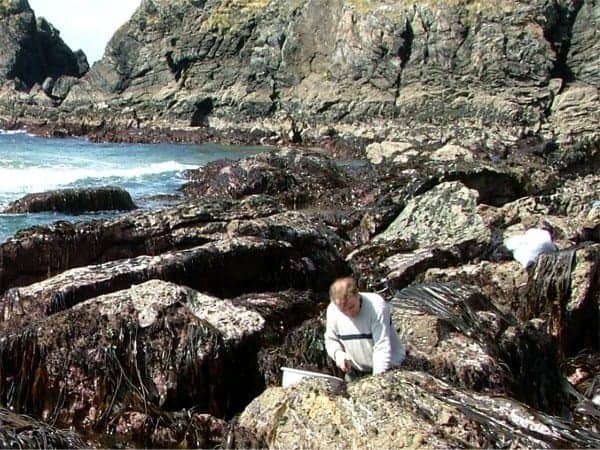 Italian Frittata With Spirulina (Enteromorpha Spirulina)
A frittata is a thick Italian omelette. It can be made ahead and reheated or served cold or at room temperature.
Heat 1 tablespoon olive oil in 10-inch skillet over medium heat. Toss in onions and Spirulina chops. Cook, stirring frequently, over medium heat, about 2 minutes, then reduce heat to low, add 1/2 teaspoon salt and cover skillet. Cook 20 minutes more, or until onions are soft.
Stir in potatoes and herbs. Cover and cook about 10 minutes, stirring intermittently, or until potato slices are tender. Remove pan from heat.
Break eggs into large bowl, add remaining 1/2 teaspoon salt, and beat well with whisk. Add vegetables, black pepper to taste and cheese. Stir until evenly distributed. Clean and dry skillet and return to burner over medium heat. Preheat broiler.
When skillet is hot again, add remaining olive oil, wait about 30 seconds and swirl to coat pan. Pour in vegetable-egg mixture and cook undisturbed over medium heat, 3 to 4 minutes, or until bottom of eggs have firmed.
Transfer skillet to broiler, and broil about 3 minutes, or until frittata is firm in centre. Remove from broiler, and run knife around edge to loosen frittata. Slide or invert onto large, round plate and serve hot, warm or at room temperature, cut into wedges.
3 tbs Olive oil
1 medium-sized onion, peeled and sliced
1/2 cup chopped
Enteromorpha spirulina
2 medium-sized potatoes, scrubbed, unpeeled and thinly sliced
2 tsp dried rosemary
1/2 tsp dried sage
2 tsp minced garlic
8 large eggs
Freshly ground black pepper
1 cup parmesan cheese
1 tsp salt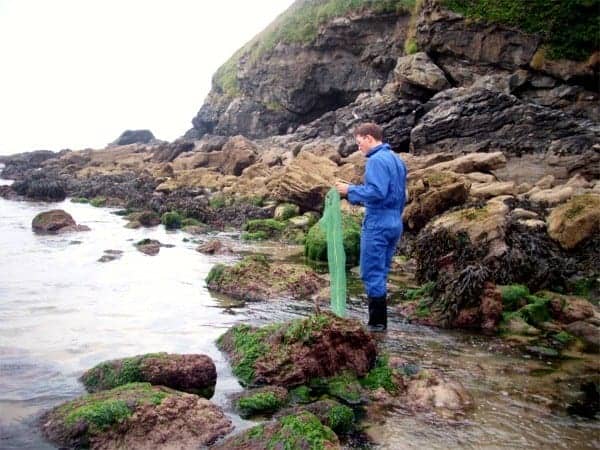 Apple-Pear Tart With Carragheen (Chondrus Crispus)
Rustic fruit tart, to be served with cream on the side.
Pastry 1/2 cup fine corn flour, 2 1/2 cups plain flour, 1/4 cup granulated sugar, 1/2 tsp salt, 1/2 cup unsalted butter, 1 extra-large egg, 1/3 cup cream
Filling 2 red apples, 1 green apple, 1 pear, 1/4 cup dried full Carragheen, 2 Tbs. fresh lemon juice, 1 tbs grated lemon zest, 1 tbs cornstarch, 1 tsp cinnamon, 1/4 tsp nutmeg, 1/4 cup brown sugar, 1/4 cup granulated sugar, 1/4 tsp salt, 1/2 cup fresh cranberries
Pastry
Mix cornmeal, flour, sugar and salt in food processor fitted with steel blade. Use sharp knife to cut butter into thin slices while still cold, then lay butter on top of dry ingredients in food processor. Pulse several times until butter is evenly distributed and mixture resembles coarse meal. Add egg and pulse once or twice until just incorporated, then pulse in enough cream to bring dough together. Remove dough from food processor and press together into one mass.
Divide dough into 2 uneven pieces, about two-thirds and one-third. Form each into ball, and flatten each ball into thick disk. Place each disk between 2 sheets of wax paper, and roll until about 1/8 inch thick. Ease larger circle into 9- or 10-inch pie pan and trim edges. Cut smaller circle into strips about 1/2 inch wide.
Preheat oven to 375F or 190C
Filling
Slice apples and pear thinly. Transfer to bowl and drizzle with lemon or limejuice and toss with grated lemon zest. Combine cornstarch, cinnamon, nutmeg, sugars and salt in bowl, sprinkle onto fruit and toss to coat.
Soak Caragheen in cold water. Rinse thoroughly and boil it in 3 cups of water for 10 minutes.
Filter until still warm and add the cranberries.
Arrange fruit in crust so skins show, and add the cranberry mix over top.
Arrange dough strips on top in criss-cross pattern to form lattice topping.
Place filled tart on baking tray and bake in lower half of oven about 40 minutes, or until light golden on top and around edges.
Cool at least 15 minutes before slicing tart. Serve at room temperature.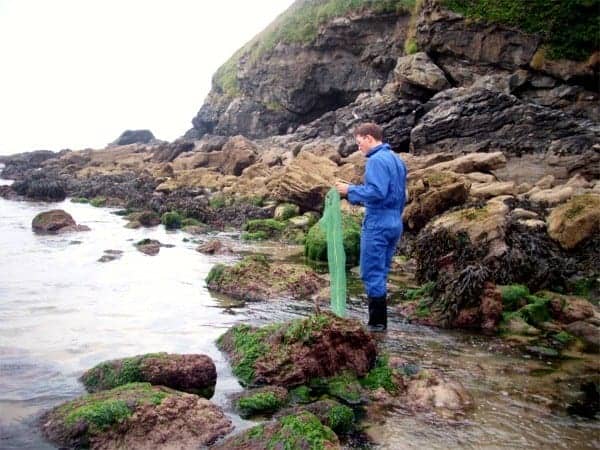 Seaweed recipes  Seaweed recipes